The Eagle Harbor
General Store History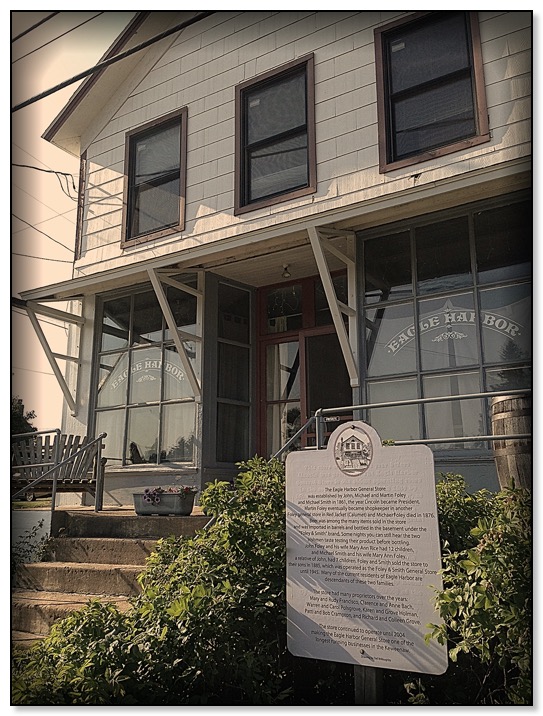 The Eagle Harbor General Store was established by John, Michael and Martin Foley and Michael Smith in 1861,
the year Lincoln became President.
Martin Foley eventually became shopkeeper in another
Foley general store in Red Jacket (Calumet)
and Michael Foley died in 1876.

Beer was among the many items sold in the store and was imported in barrels and bottled in the basement under the "Foley & Smith" brand. Some nights you can still hear the two Irishmen taste testing their product before bottling.
John Foley and his wife Mary Ann Rice had 12 children,
and Michael Smith and his wife Mary Ann Foley,
a relative of John, had 7 children.
Foley and Smith sold the store to their sons in 1885,
which was operated as the Foley & Smith General Store until 1945.
Many of the current residents of Eagle Harbor are
descendants of these two families.

The store had many proprietors over the years:
Mary and Rudy Francisco, Clarence and Anne Bach,
Warren and Carol Polsgrove, Karen and Grove Holman,
Patti and Bob Crampton, and Richard and Colleen Grove.

The store continued to operate until 2004
making the Eagle Harbor General Store one of the
longest running businesses in the Keweenaw.